If you accept a place with us, we are beginning a partnership to last the next six years and possibly beyond.
We understand for some families the payment of fees can be of concern, so, from the outset, we encourage you to communicate. Our aim is for each family to feel comfortable talking to us regarding any finance related matter. Your key contacts are Greg and Kim. Appointments outside normal office opening hours can be accommodated. Voicemail is available.
Greg Davis  Business Manager | 02 6043 5513 | greg.davis@ccw.vic.edu.au
Kim Bird  Accountant |  02 6043 5566 | kim.bird@ccw.vic.edu.au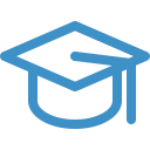 2023 Fees
Our fees cover all compulsory costs for the year including:
Levies (except for Years 9-12 Outdoor Education electives)
Camps
A portable device, currently a MacBook computer; and
Student accident insurance covering all school activities.
Please note that refunds do not apply to non-attendance of compulsory activities.
Excluded from fees are optional activities such as Immersion trips, Mittagundi camp, snow skiing and some Youth Ministry activities.
In the interests of equity to all families:
it is a requirement that tuition fees, or any formalised arrangement with tuition fees, are up to date before a student is provided with the opportunity to participate in a voluntary activity involving cost; or
where fee assistance has been granted, the student(s) of that family will be ineligible to participate in voluntary activities involving cost.
Payment
All accounts are paid by direct debit or credit card deduction.
Payment frequencies offered are:
| | |
| --- | --- |
| Weekly:  | Thursday or Friday |
| Fortnightly: | Thursday or Friday |
| Monthly: | 14 or 28 of each month |
| Quarterly: | 14 February, May, August and November |
| Annually: | 31 March |
Any other payment arrangement needs to be approved by the Business Manager and will only apply to special circumstances. The payment period is from February to November, but ongoing payments (over a full calendar year) can be set up where requested.
Download the 2023 Direct Debit Authority Form OR
or complete Online 2023 Direct Debit Authority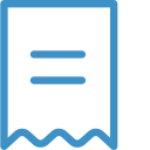 Billing
Fees are charged annually and sent to families prior to the end of term four, or upon enrolment for mid-year intakes.
Statements are then sent quarterly, or upon settlement of the account.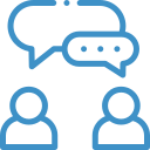 Assistance & Confidentiality
If you anticipate having difficulty paying your fees, please contact Kim or Greg immediately.  
Our experience shows that by dealing with these concerns early, families experiencing financial hardship gain clarity around fees and fee payments, and have their concerns put to ease.
All discussions are strictly private and confidential and remain with the Finance Team and Principal.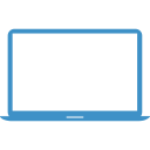 Portable Wireless Devices
Portable Wireless Devices (currently a MacBook) supplied by the College are insured. 
Families are liable to pay a charge of $200 for any accidental damage to the device, with this charge increasing to $300 for a second incidence of accidental damage and $400 for a third incident.  There is no charge for any warranty repairs.
Hire of a College Owned Portable Wireless Device Terms & Conditions
Camps, Sports & Excursions
Fund (CSEF)
Families or temporary foster parents holding a valid means-tested concession card may be eligible to apply for funding under the Victorian Government Camps, Sports and Excursions Fund (CSEF).
This applies to holders of a Health Care Card, Veterans Affairs Gold Card or Pensioner Concession Card: $225 per year is payable for eligible secondary students.
We lodge applications and, once the Victorian government releases funding, credit $225 per student to your fee account.
A parent/carer will only be required to submit a CSEF application form to the College in the following circumstances:
applying for the CSEF payment for the first time – i.e., an application form was not lodged with the school in the previous year; or
circumstances have changed – e.g., a change of name or CRN, or a new sibling has commenced at the school.
Camp, Sports & Excursions Fund (CSEF)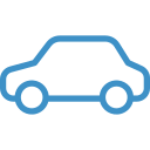 Conveyance Allowance &
School Drive Subsidy
Victoria
The Conveyance Allowance Program is a form of financial assistance to help with the cost of transporting students to their nearest appropriate school. Distance is measured by the shortest practical route between the student's place of residence and the College.
New South Wales
For those students who do not have access to public transport (the free school bus) you may be able to access the School Drive Subsidy. This subsidy is available in areas where there is no public transport, to drive an eligible student all or part of the way to school. Visit Transport NSW for more detail on its regional school student transport scheme and free school travel pass.
Travelling to school in Victoria