"

My invitation to everyone is that in your everyday power, in your workplace with your regular authority, with your everyday resources, turn your mind occasionally to what you can do, for the benefit of all Aboriginal people ". 

Prof Michael McDaniel, Wiradjuri Man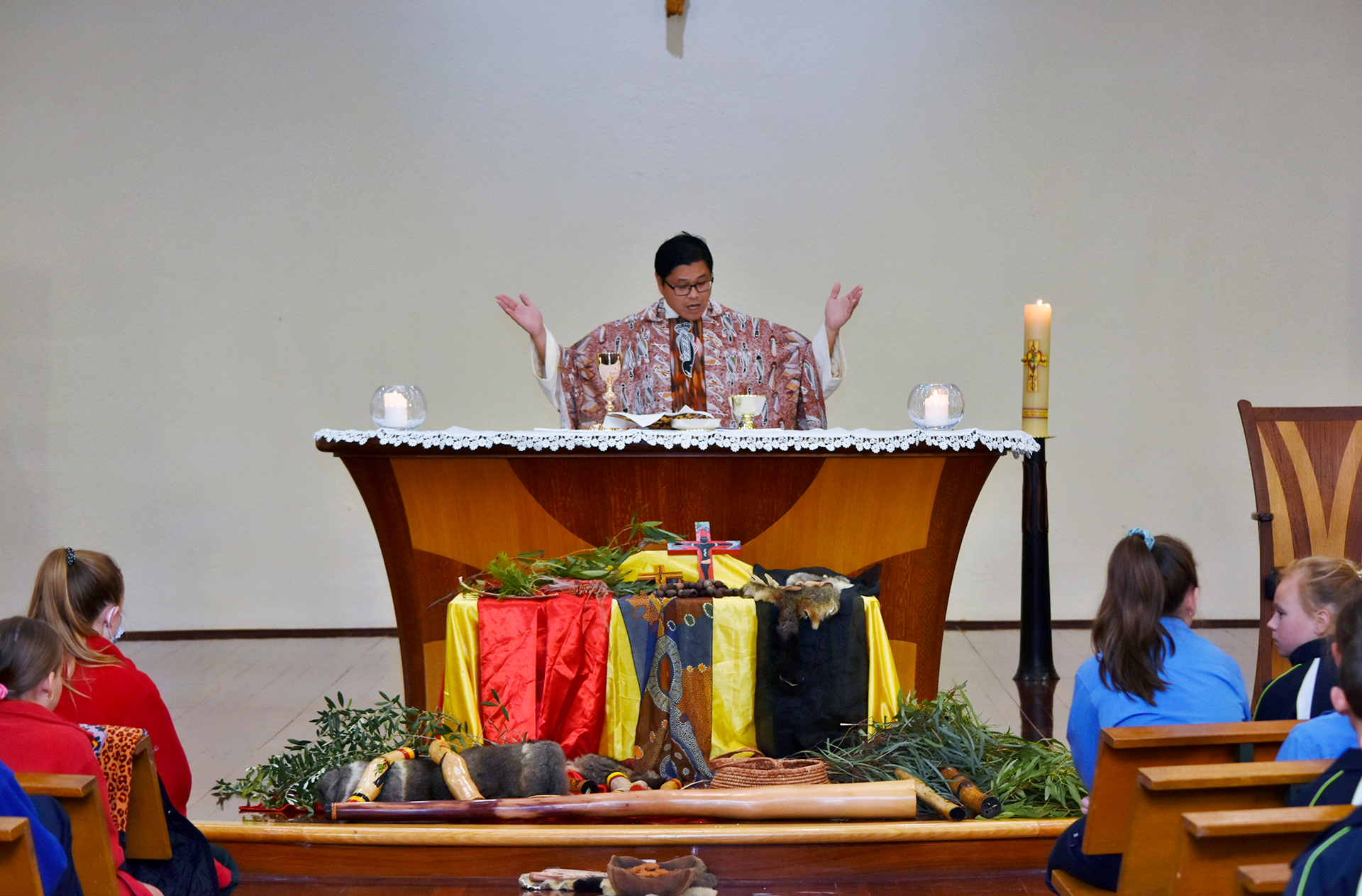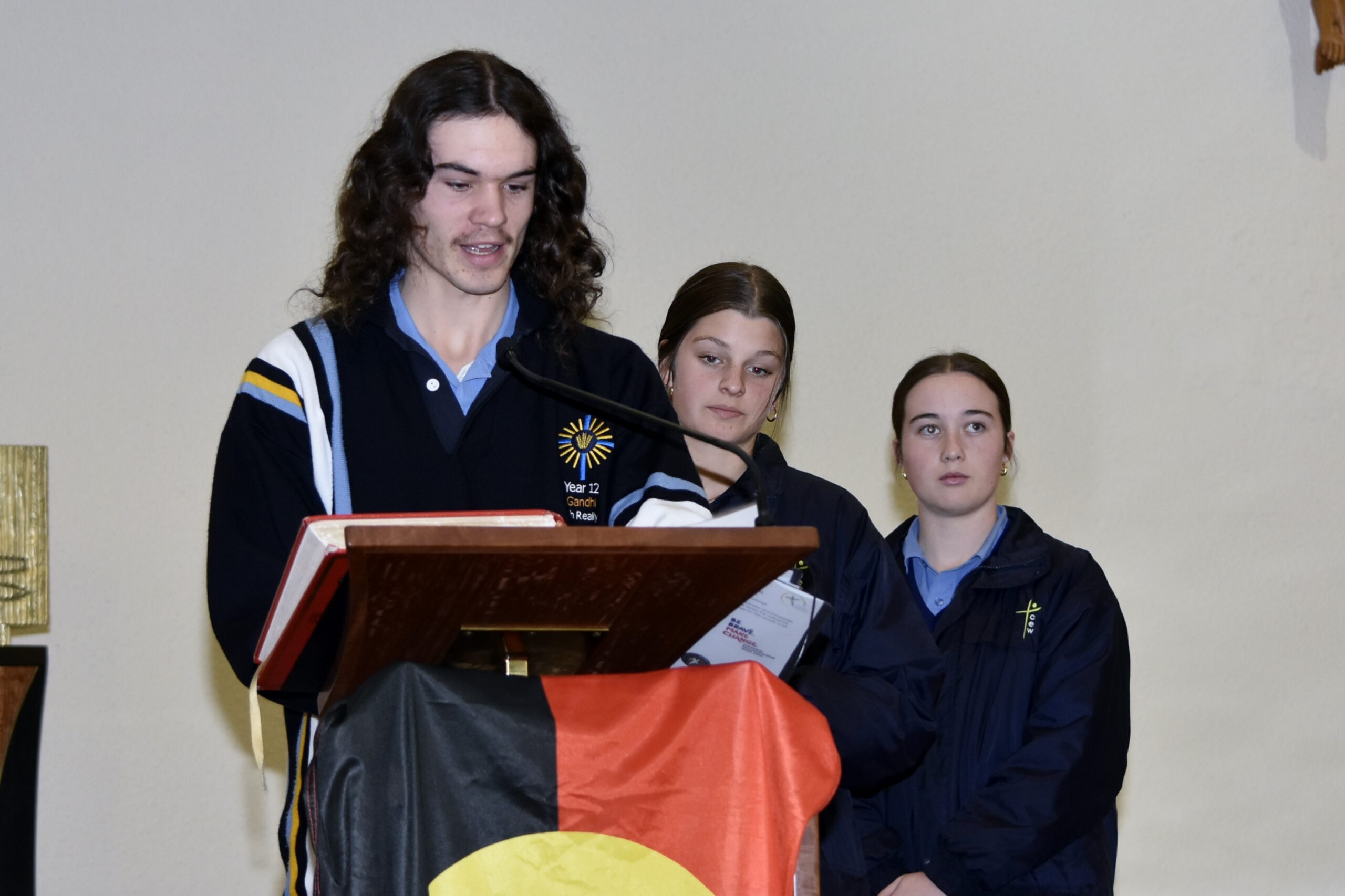 Catholic College Wodonga is a FIRE Carrier School. FIRE stands for Friends Igniting Reconciliation through Education. The FIRE Carrier Project is a joint initiative of the Aboriginal Catholic Ministry Victoria, Opening the Doors Foundation and Catholic Education Sandhurst. It seeks to keep the Reconciliation flame alight in schools, educating the wider community about Reconciliation.
Our FIRE Carriers are students and teachers who are commissioned annually. Students and teachers plan initiatives and events to educate and inform our College Community about reconciliation, our shared history and culture. These include Reconciliation Week and NAIDOC Week activities.
Catholic College Wodonga acknowledges the Dhudhuroa and Waywurru people as the original and ongoing custodians of this land upon which our school is built. We acknowledge the Wiradjuri families who attend Catholic College and are members of our community. We acknowledge their living culture and unique role in the life of this country. We make a commitment to continue the journey towards Reconciliation by spreading the message of justice and harmony.
OUR RECONCILIATION COVENANT
We recognise the special place and culture of Aboriginal peoples within Australia.
We acknowledge that Aboriginal peoples have been the caretakers of this Land for more than 60,000 years. We respect their spiritual connection to Mother Earth through the Dreaming.
We will strive to ignite a deeper awareness, respect and understanding of our First Nations People, and elders past, present and emerging.
We will do this by educating our school community and broader community about our shared Aboriginal history, present issues and significant dates, and future hopes.
Our Covenant is a living document with initiatives and timeframes reviewed each year.